Events

December 2019, Winter Solstice
Green Man Solstice at CV5 Community Allotment with Barry Patterson
Tree Dressing at CV5 Community Allotment with Greg Muldoon

January 2020, Reclaiming Christmas Trees/ the Start of the Year
Lunchtime Reading at the POD Cafe with Luke Kennard

February 2020, From Darkness to Light
Nan Shepherd Supper Club with Kirsten Norrie, Iain McKinnon and Lauren Sheerman
Reading at the CV5 Community Allotment with Kirsten Norrie and Iain McKinnon

February - March 2021, The Poetry of Growing
Music of Mushrooms with Lisa Franklin
Grow your own Poetry Making with Lisa Franklin






---
GREEN MAN SOLSTICE
Barry Patterson

December 2019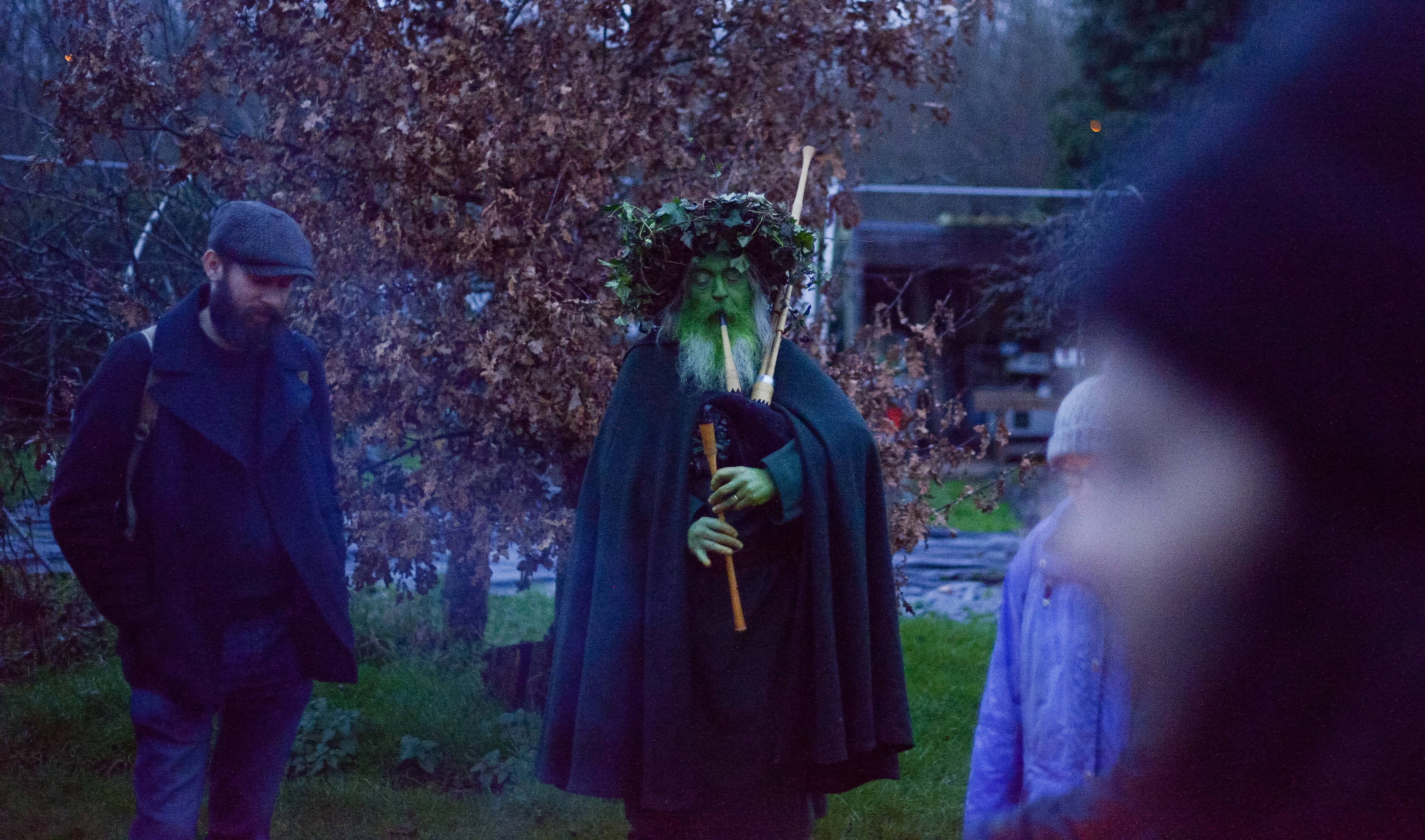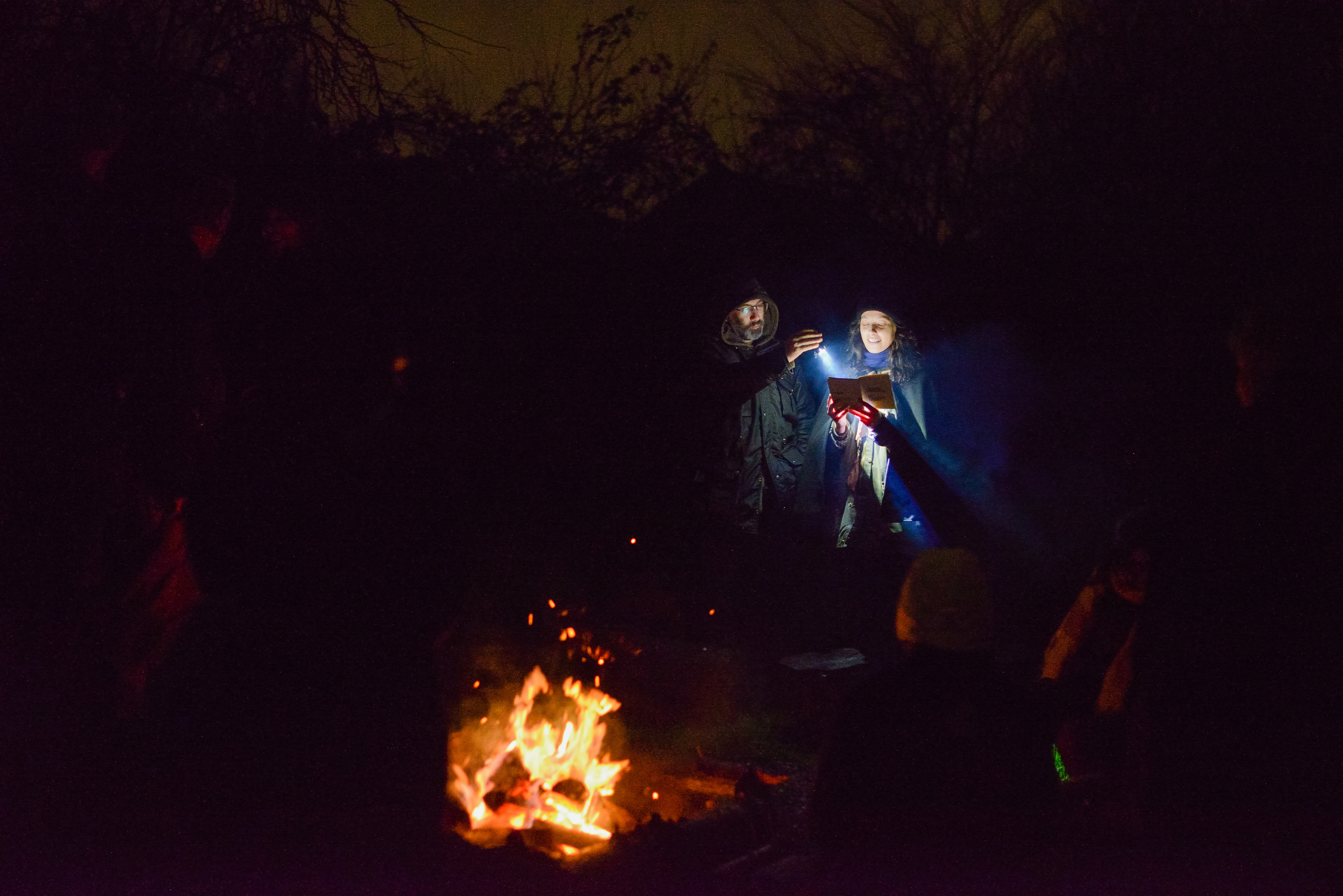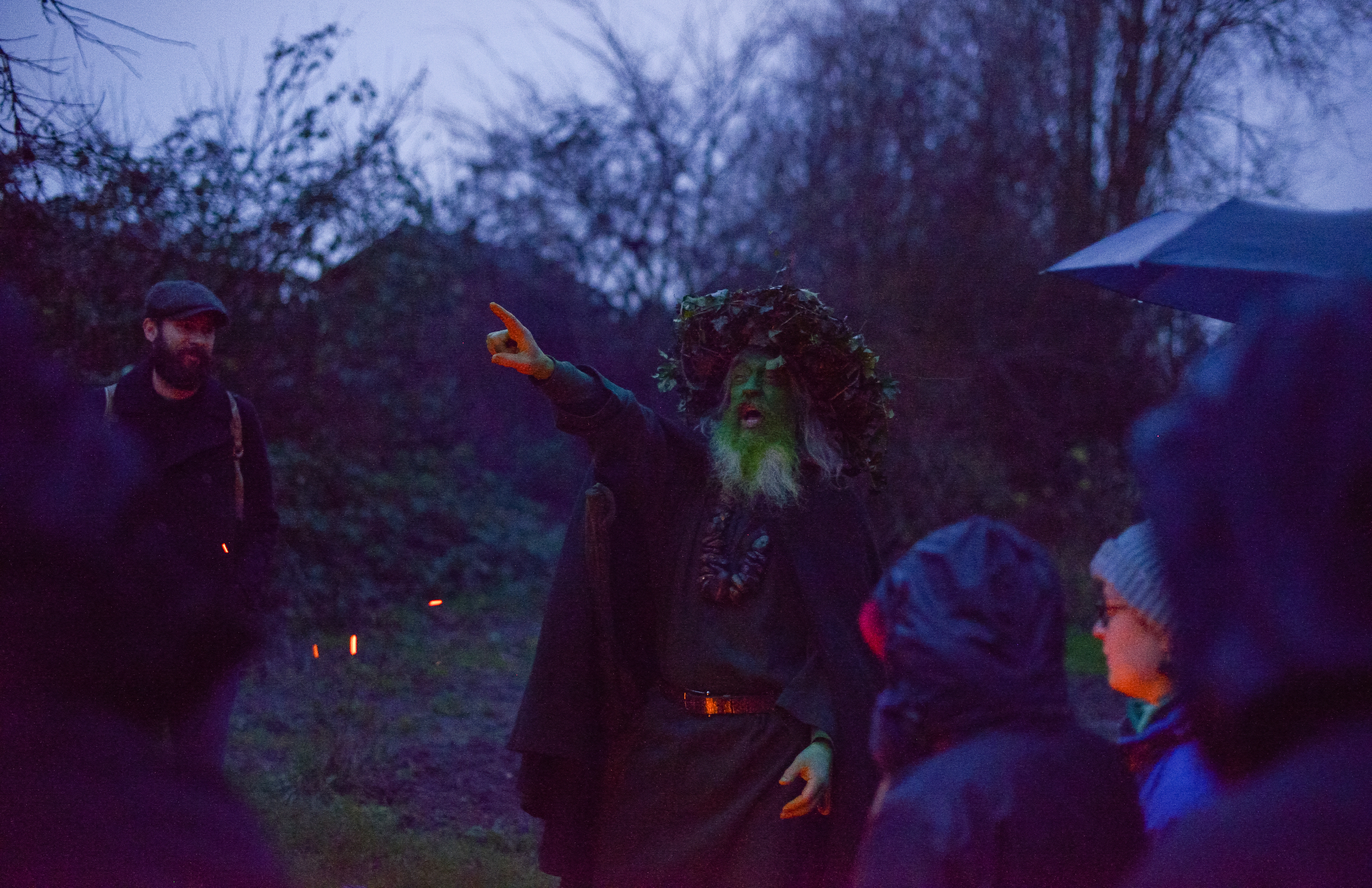 photographs by Marcin Sz
---
TREE DRESSING
Greg Muldoon

December 2019
photograph by Food Union
---
LUNCHTIME READING

Luke Kennard
January 2020
---
NAN SHEPHERD SUPPER CLUB

Kirsten Norrie, Iain McKinnon, Lauren Sheerman
February 2020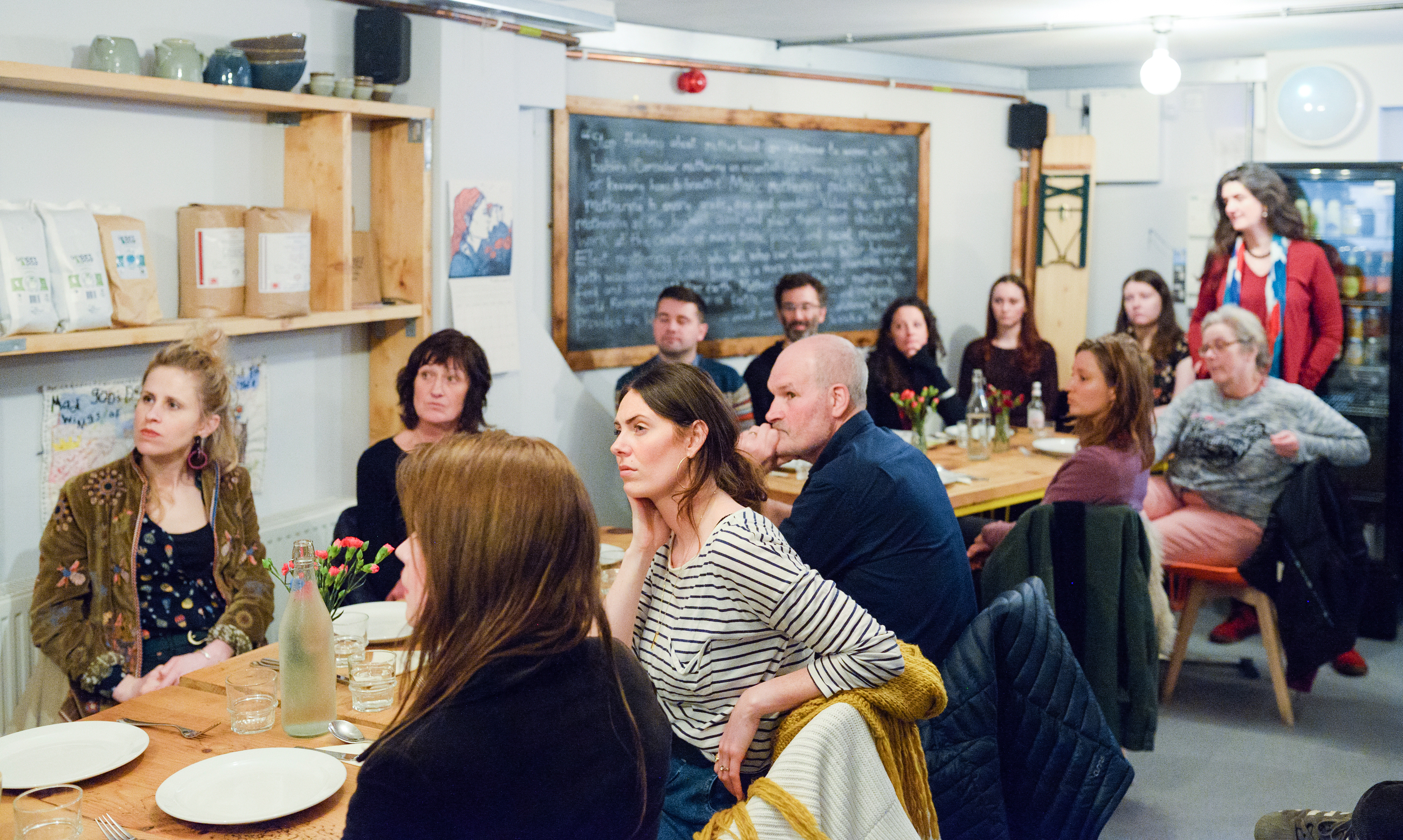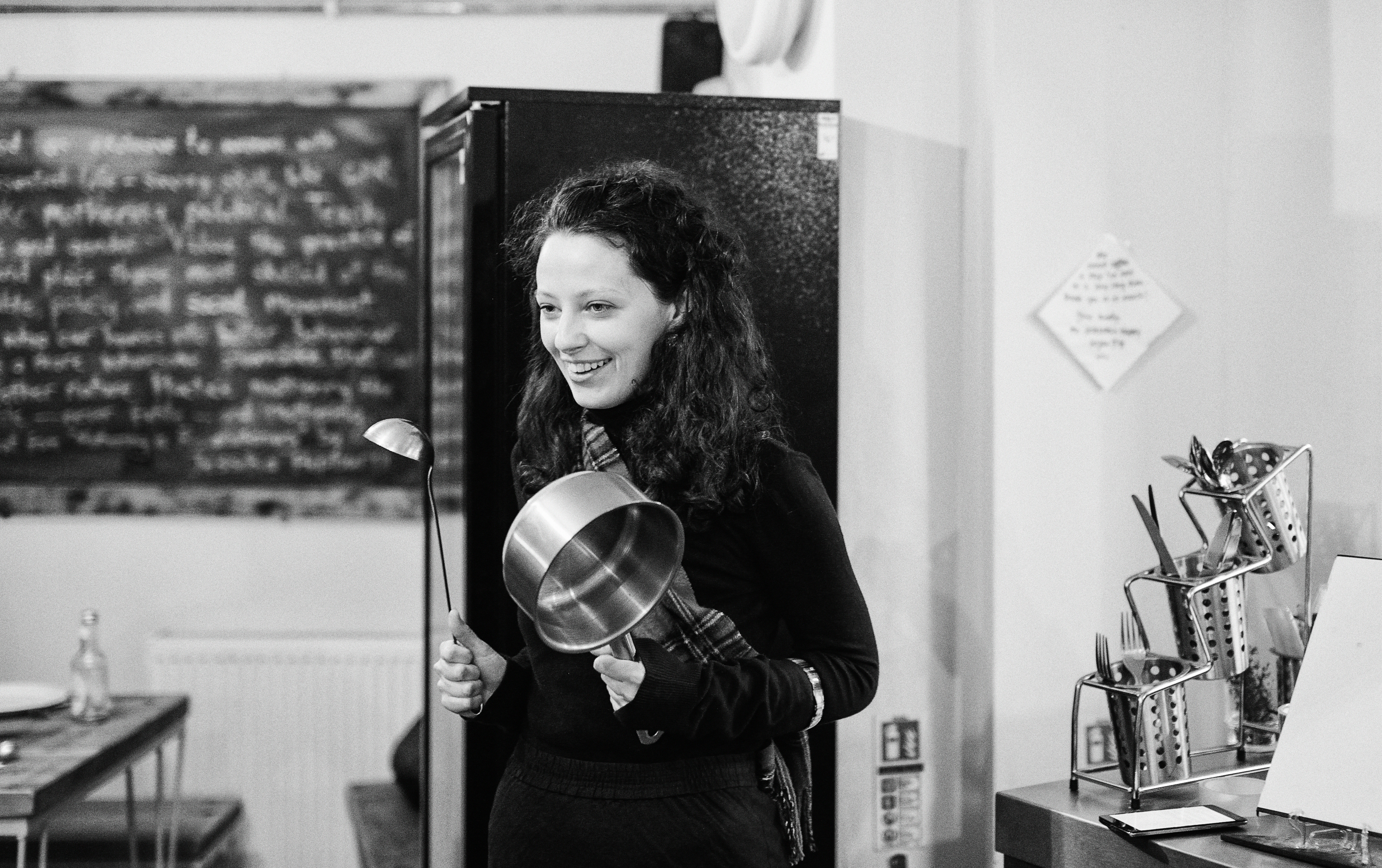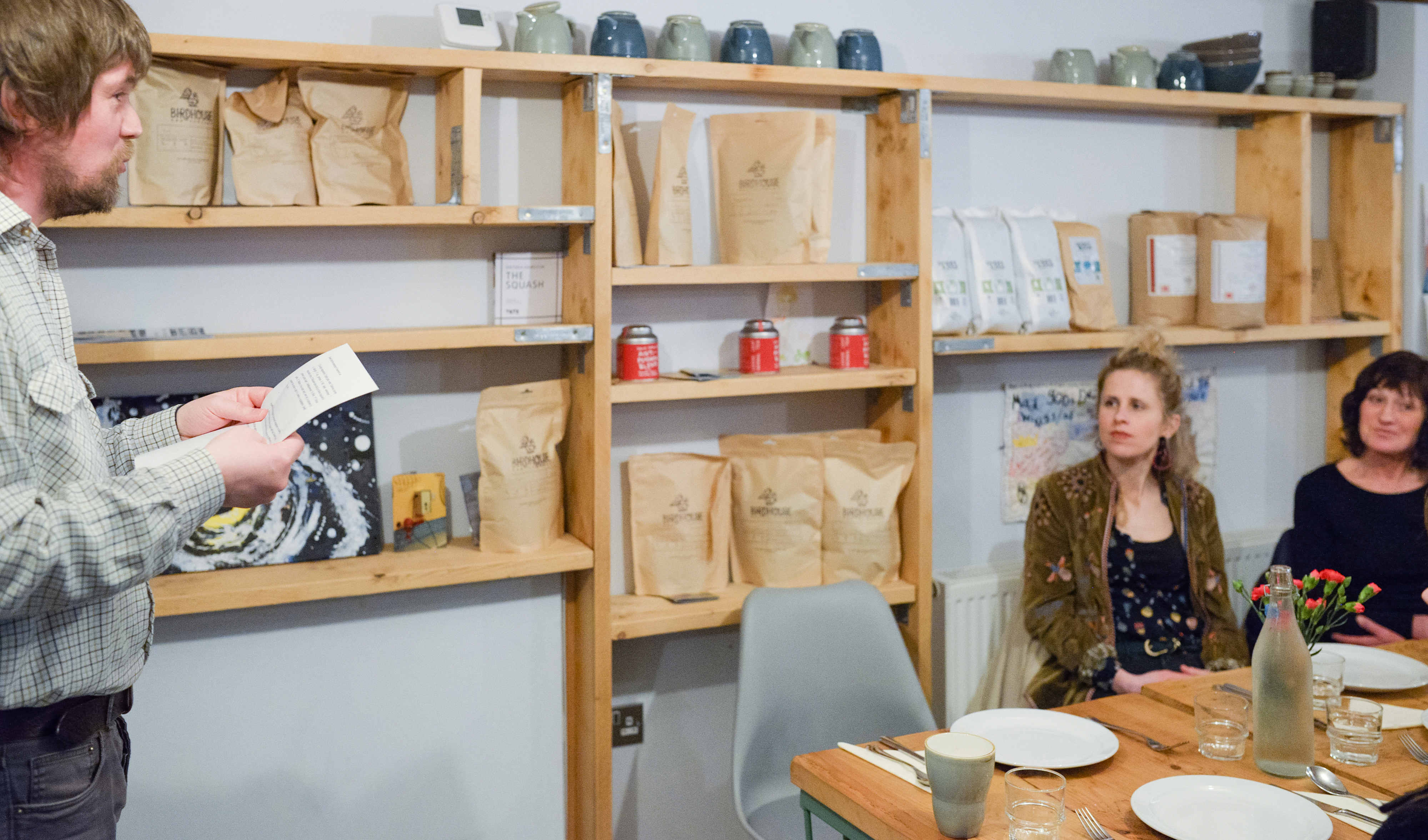 photographs by Marcin Sz
An addition to Burns night to celebrate the legacy of women and their connection with nature. The Nan Shepherd night was an evening that celebrated women, nature, and the life and work of Scottish 20th Century writer and poet Anna (Nan) Shepherd with Iain MacKinnon and Kirsten Norrie.

Cave of Water/ Cave of Fire: Uamh-uisge/ Uamhe-teine
summons a voice of the Scottish Highlands: Nan Shepherd, brought to life through word, music and song by poet and musician MacGillivray and Iain MacKinnon, a native of Skye, academic and writer. The cave is a theme central to Gaelic consciousness and embedded in the associations made with river, waterfall and mountain - all fundamental to the bedrock of Shepherd's walking and thinking.
---
MUSIC OF MUSHROOMS

Lisa Franklin
February - March 2021