clay label by Greg Muldoon, Food Union Co-ordinator

As part of Coventry City of Culture's Green Futures Programme, Food Union has begun to build a new Live & Dye garden within the grounds of Coventry Cathedral. The garden has a shared focus on both the incidental and cultivated growth that can occur within this space and looks to promote the benefits and safe uses of medicinal plants and 'weeds' as nature's healers. Once developed, the space will be used to host workshops, grow plants and be a place of solitude within the busy centre of Coventry.
drawings by Elliot Christie, one of the gardeners at the Live & Dye Garden
elecampane
red valerian
globe artichoke
What Grows Here?

Elecampane
Winter savory
Evening primrose
Ambella
Lavender
Tussock bellflower
Marshmallow
Lovage
Primadonna
Fleabane
Iris
Thyme
Yarrow
Valerian
Globe artichoke
Borage
Angelica
Marjorie
Hollyhock
Echinacea
Skullcap
Rosemary
Red star
Dog rose
Weigela
Feverfew
Mugwort
Comfrey
Woad
Madder
Tutsan
Myrtle
Lemon balm
Lily
Lemon cypress
Buddleia
Potato
Red valerian
Catnip
Large red clover
Raspberry
Gooseberry
Elder
Mint
St John's Wort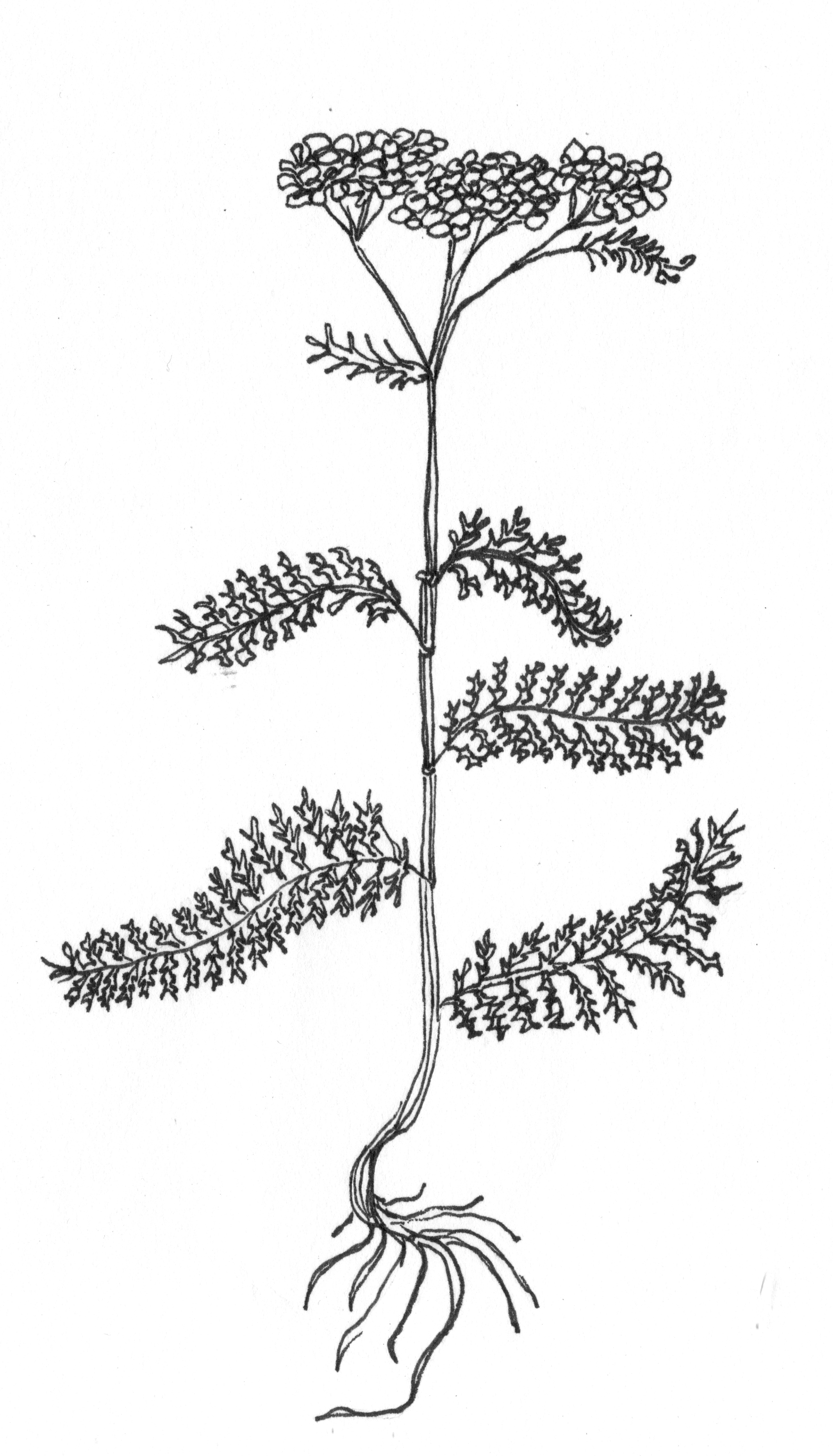 yarrow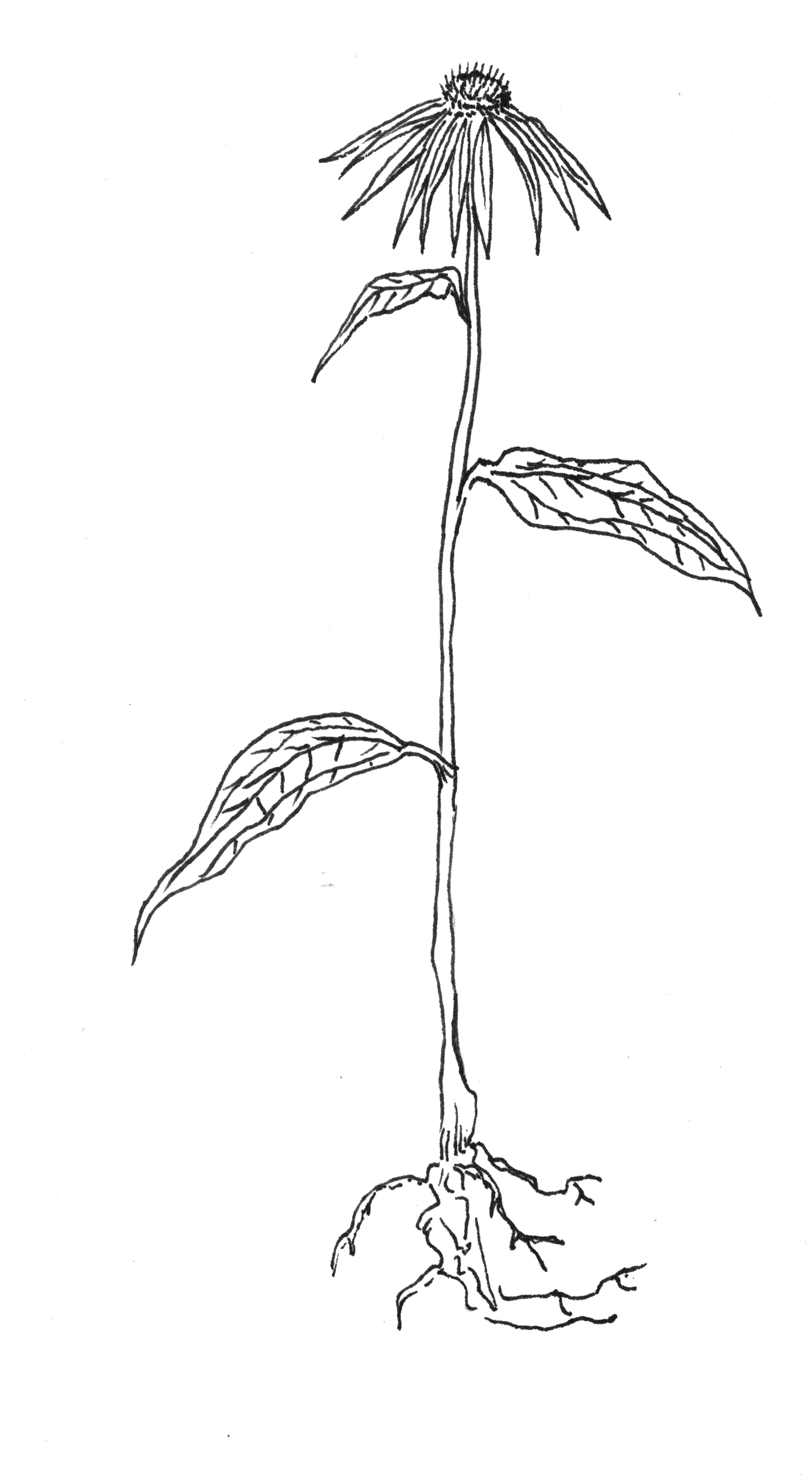 echinacea
borage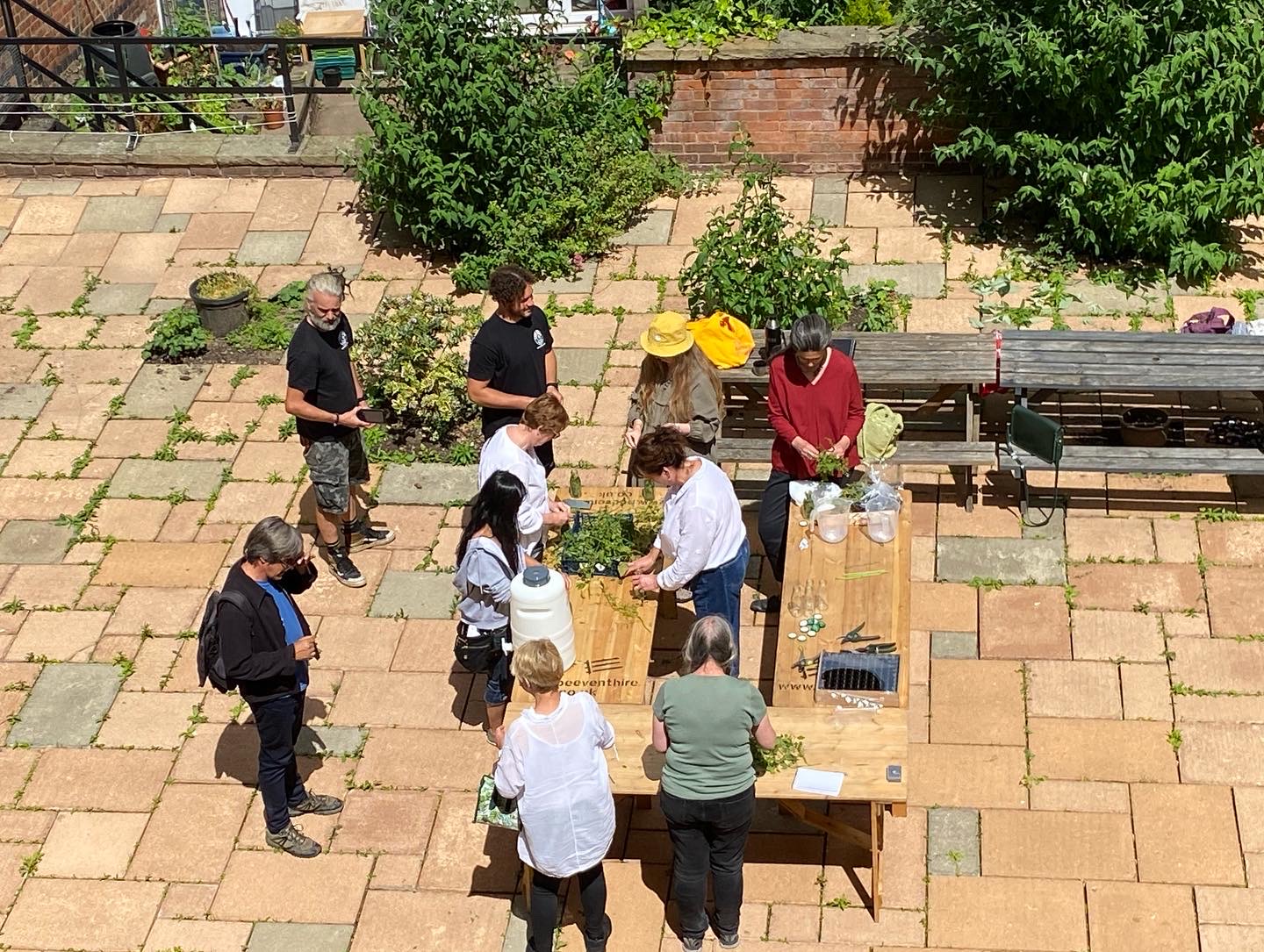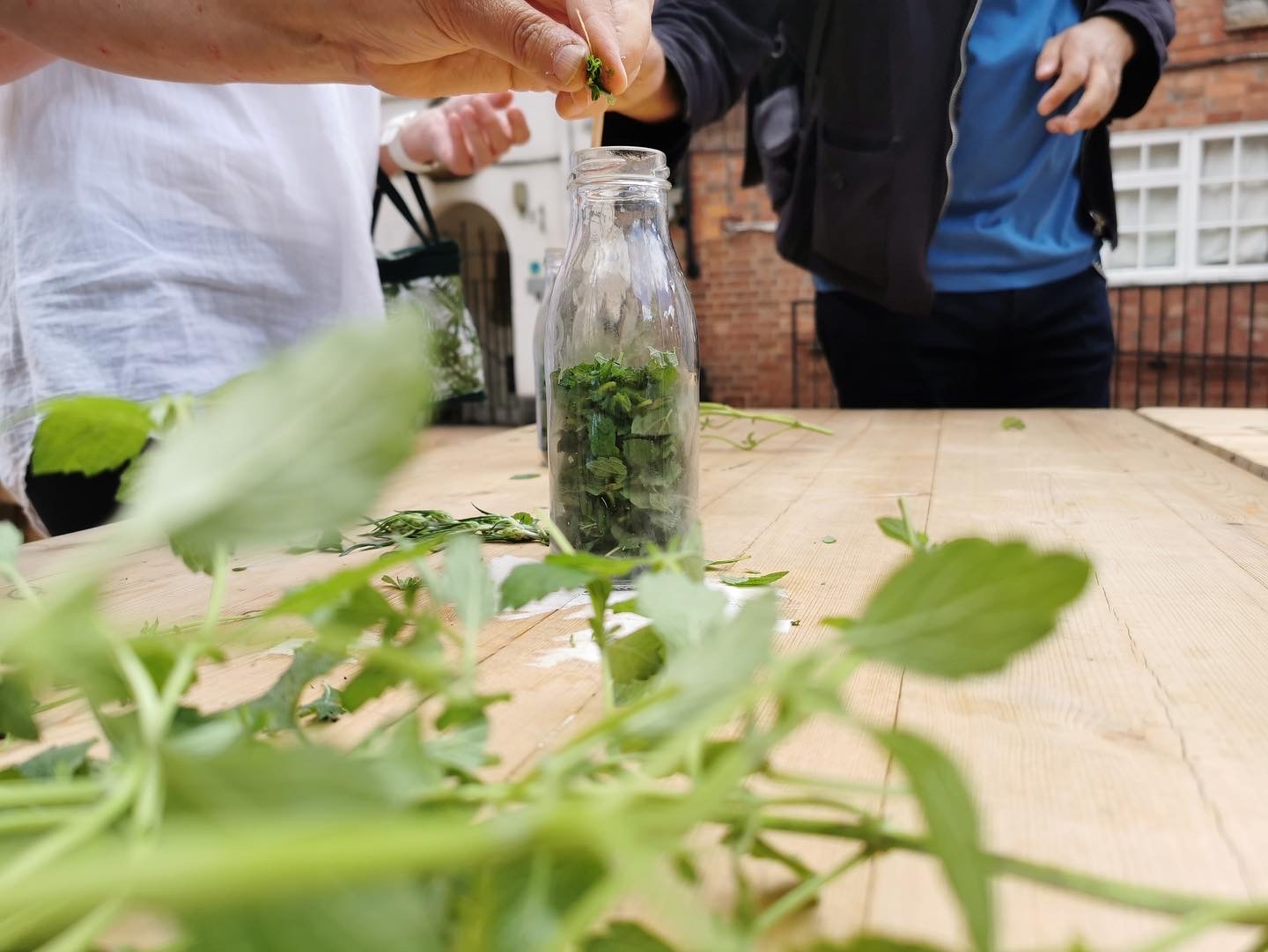 Lemon balm tincture-making workshop at the Live & Dye Garden, images by Food Union.
Alix Villanueva talking to one of the Live & Dye gardeners, Elliot Christie, about weeds, medicinals & the garden